November 26th, 2022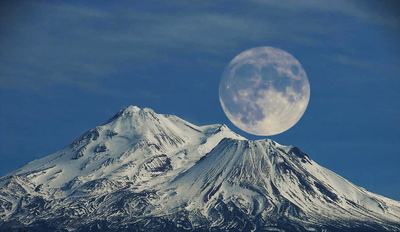 A picture is worth a thousand words. This is a saying that we hear relatively often. A single photograph can spruce up or dictate the mood in any room you hang them in.

The difficult part is knowing exactly how to hang up your photography art. How do you know what goes where and if your photography decorations fit together? It's a big decision to use photography for your wall art.

Before you find yourself in a panic over hanging photography, take a look below! Here are 5 suggestions on how to hang those photographs as art decorations. It's time to find a way that enhances your room and gives you something you enjoy looking at.

1. Photograph Focal Point
Focus on a single photograph to build your room around. Make the solo photo you choose the center point for the way that your room pulls itself together. Choose a photo that you won't quickly tire of looking at.

This photo should be placed in a destination that draws the eye in. Keep the attention of those who enter the room for a moment. It is important to choose your photo wisely.

2. A Collection of Color
Decide the color that goes together and matches your space. The collection of colors will help make the photographs you put on your walls pop out and be a great decorating device. This cohesive color will be what draws in your guests when they walk into your home.

3. A Matching Theme
Follow a single theme with the photos you choose to hang on your walls. Pick out the wall art photography that all have something in common. This can be anything from a season to a selected mood or animal.

Choose those photos that have something in common and place them in a way that represents that theme.

4. Feelings of Cohesion
Select photos that give you certain feelings. Photos that make you feel elated, happy, and excited will make a great set to put up together. Alternatively, you could also do feelings that represent foods and cooking in an area like your kitchen.

Choose photos that all go together with a single feeling as your selected photography for your wall art.

5. Disorganized Clutter
If it's your choice in your home, go with anything that makes you want to put it up. Mismatched frames and photos that don't seemingly have anything to knit them together. Disorganized chaos can be a theme of how your photographs are placed in your room as well.

Hang Up Your Photography Art
The most important thing to remember when hanging up your art is to hang it in a way that you enjoy. These tips are just a suggestion to handle how to put up your photography art. Find the way that best suits your living space and gives you feelings of comfort and enjoyment.

Ready to find those photographs you want to display in your home? We have just what you were hoping to find. Have more questions about how to go about choosing and putting up your art?

We can help with that too.